Supporters now have a a number of opportunities to get behind the team and show their support. We have something to suit everyone's budget so take a look below.
To sign up to any of the sponsorship opportunities please refer to application forms below for full instructions. Alternatively visit the Development Fund Desk in the clubhouse on match days.
Pitch Square Sponsorship
What better way to start than by claiming a part of the pitch as your own! Pitch squares sponsors will be displayed in the clubhouse and here online. You can put your name, organisation or company down for the whole season.
As an added incentive for the 21/22 season, when/if all squares are filled a monthly draw of £25 will take place until the end of season 21/22.
Cost: £10 per square per season
All pitch squares for the 21/22 have now been sold!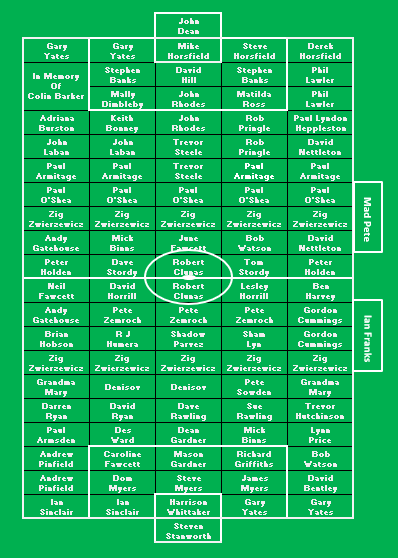 Player Sponsorship
Supporters can take part in the player sponsorship scheme by sponsoring their favourite player either Home or Away the upcoming season. Player sponsors will be credited in the match day programme and here online within the player profiles.
Cost: £60 For either Home or Away